4 Unique Places to Spend a Weekend in Colorado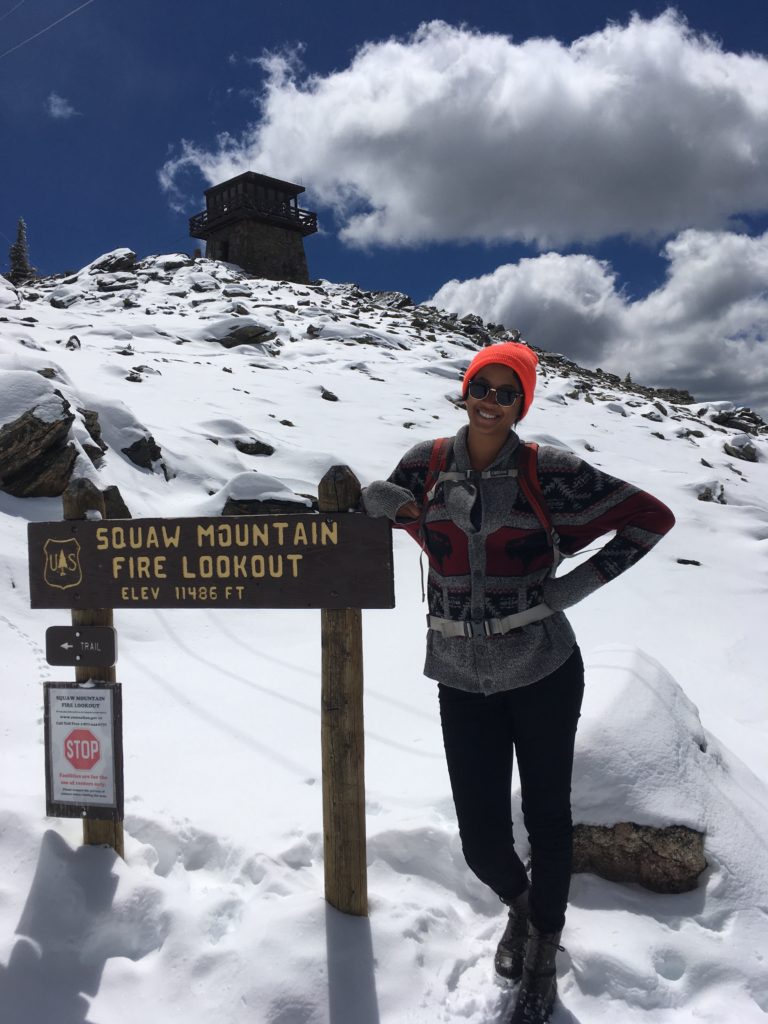 Have a few days to spend in Colorado and want to make sure it's memorable? You're in luck. The state is home to some truly unique destinations for authentic western experiences. For a weekend adventure off the beaten path, consider these alternative options.
FIRE TOWER LOOKOUT
Once used nationwide by the U.S. Forest Service to spot wildfires, fire tower lookouts can now be rented out to visitors looking for a peaceful getaway with a panoramic view of Colorado's forestland. Choose from two overnight rental options in Colorado: Squaw Mountain and Jersey Jim.
Nestled in the Arapaho and Roosevelt National Forests, the Squaw Mountain Lookout is more than 11,000 in elevation and dates back to the 1940s. This granite lookout overlooks Denver, the Great Plains, Mount Evans, Pikes Peak, and Longs Peak.
The Jersey Jim Lookout Tower is located in the San Juan National Forest and offers breathtaking views of the Four Corners – a region that covers the northeastern corner of Arizona, the southeastern corner of Utah, the southwestern corner of Colorado, and the northwestern corner of New Mexico.
The 55-foot tower is 10,000 feet in elevation and was almost demolished in the early 1990s. Thankfully, the Jersey Jim Foundation saved it and now operates and maintains the tower.
Both fire tower lookouts offer incredibly scenic views, but there are risks associated with the high altitude. Weather can change quickly, and since the towers are so high up, they can be a little scary during a thunderstorm. Not to worry, though. The towers are all grounded, so as long as no metal objects are touched during a storm, there's no danger.
The elevated look at the regions near the fire towers are truly one-of-a-kind, and reservations typically have to be made far in advance. Plan ahead, and get ready to enjoy a true Colorado wilderness experience.
A COLORADO STATE PARK YURT
Modern-day yurts are similar to the tents historically used by Mongolian and Siberian nomads. These round tent-like structures are built on a wooden frame with skylights and windows to let in plenty of natural light.
Colorado Parks and Wildlife has yurts in several state parks that are available for rent year-round and offer different experiences from season to season. They can be found in Golden Gate Canyon, Mancos, Pearl Lake, Ridgeway, Sylvan Lake, and State Forest.
All of the yurts in Colorado State Parks require visitors to bring their own bedding, but other amenities vary depending on the site.
A WORKING RANCH
Get a real taste of the wild west on an overnight stay at a ranch. Located near the San Luis Valley, Zapata Ranch is a 103,000-acre bison and guest ranch owned by The Nature Conservancy and managed through a partnership with Ranchlands.
Visitors can choose from more relaxed activities like nature hikes, yoga sessions, and guided fly-fishing to more "real" western activities such as herding cattle, monitoring bison-herd health, mending fences, irrigating farmland, and learning about land conservation. It's a chance to experience life on a working ranch while also enjoying high-end amenities and gourmet food.
Guests have the opportunity to work alongside real wranglers and staff members on various projects and learn what it takes to operate a ranch. Zapata makes it a point to educate guests about their land and cattle management philosophy while showcasing the unparalleled natural features of the area.
Depending on the time of year, guests can experience a themed week focused on photography, calving, branding, horsemanship, painting, or cooking.
A HAUNTED HOTEL
The Hotel Jerome in Aspen dates back to 1889 and has a rich and storied history. It also happens to have a reputation for being one of the most haunted places in this quaint mountain town. It managed to survive the decline of a silver mining town to eventually became the social hot spot in a ski town frequented by writers, actors, and artists.
Along the way, a few unfortunate events took place on the property. As a result, some guests are rumored to have never left.
Today, visitors flock here for a high-end luxury experience in the mountains, making it an idyllic place to spend a weekend.
—
No matter what part of the state you're spending the weekend in, you'll find a true "only in  Colorado" experience there.